Classic Blue Gaming Device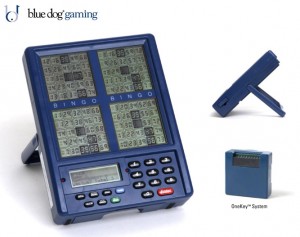 The blue dog Classic Blue, our black and white handheld unit, comes with the security of our OneKey™ System.
This solid, dependable unit fits even a smaller budget!

Classic Blue™ Gaming Device Key Features
Solid, dependable unit to fit a smaller budget
Powered by four standard D alkaline batteries
Offers up to several months of portable play sessions between battery changes
Stacks easily for secure, compact storage
Monochrome screen
Units self-test at boot-up with instant malfunction or power alerts – avoid technical issues before your session even starts
Tone alert for game winner
Utilizes proprietary, non-duplicating nine million bingo card library
Best four cards displayed
OneKey™ System
What is the OneKey™ System?
The OneKey™ System is a game-play security and management system integrated into blue dog's line of electronic bingo portables, table-top game stations and point-of-sale (POS) machines. The OneKey System offers bingo hall operators a simple and secure system for maintaining their growing ranks of electronic bingo units and players. It centralizes the control of the game units for hall operators in a highly secure system.
Highlights
Offers bingo hall operators secure, comprehensive system management
Ensures that only the intended number of cards is played on a single electronic-bingo unit
How it Works
The core of the OneKey System is the OneKey, a fixed-purpose memory module used to store only the intended number of cards and activate only in the predetermined type of game unit. Further, it becomes inactivate after game play completes.
The insertion of the OneKey into a game unit locks in the set of cards to be played for each session and cannot be changed without reinitialization-a process that requires the removal of the OneKey from the game unit, which disables the game unit and ends play.
Only the POS machines initialize the OneKey memory modules and they are under the control of the hall operators. The OneKey cannot be used simultaneously in different units.
Most importantly, the OneKey cannot be remotely reinitialized, since it is incapable of communication across a data network.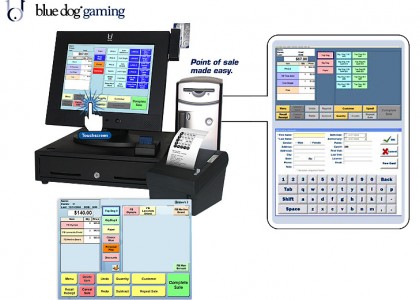 Prestige™ uses advanced touchscreen operation and intuitive management software to put hall operators in charge faster and easier than ever.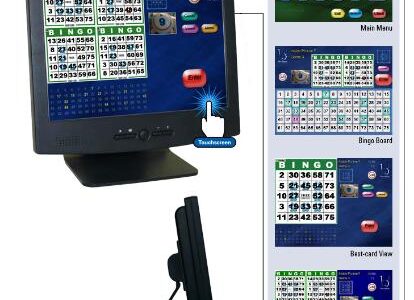 The Top Dog II Gaming Unit has a compact design that saves space on and below the table.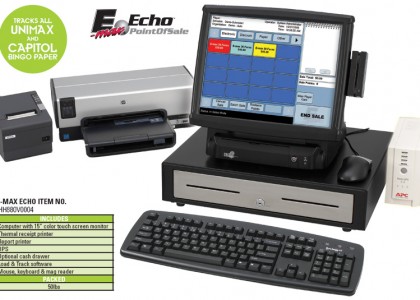 The E-max® Echo™ tracks UniMax® & Capitol® bingo paper.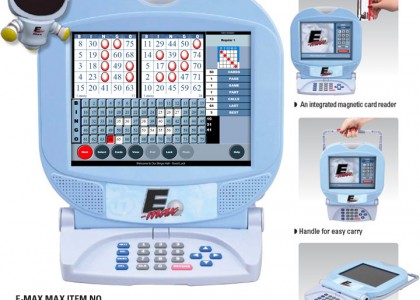 The finest in portable gaming units, the E-max Max offers your players the ability to monitor multiple electronic bingo cards at once while playing their paper cards too!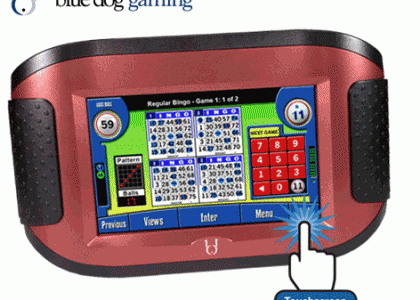 The LD7™ is a revolutionary, highly-innovative mobile gaming device.
VIEW SOME OF OUR PRODUCTS
CONTACT DETAILS
2300 S. Tejon Englewood, CO 80110
800-443-1395
303-727-8777