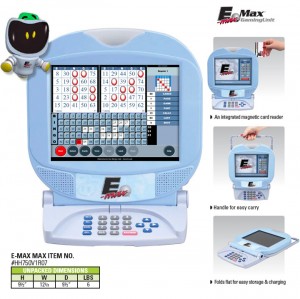 The revolutionary E-max Max Gaming units are easy to play, easy for players to learn and they offer a high quality bingo experience for fun that's out of this world!
The finest in portable gaming units, the E-max Max Gaming unit offers your players the ability to monitor multiple electronic bingo cards at once while playing their paper cards too!
Watch your profits soar as your players take advantage of the ability to add more bingo faces to their normal play. They can semi-auto daub or manually daub on the colorful touch screen monitor.
The multiple themes and player tracking options make your players feel at home by allowing them to personalize their playing experience.
The only portable gaming device with these features:
High quality color, touch screen display
Keyboard
Integrated magnetic card reader
Option of line or battery power
Multi-feature dome light which can be seen throughout the hall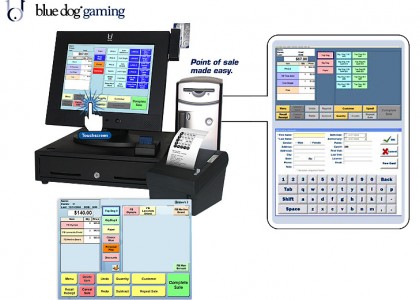 Prestige™ uses advanced touchscreen operation and intuitive management software to put hall operators in charge faster and easier than ever.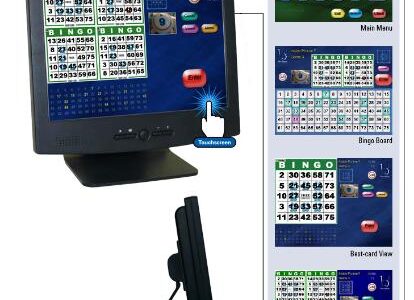 The Top Dog II Gaming Unit has a compact design that saves space on and below the table.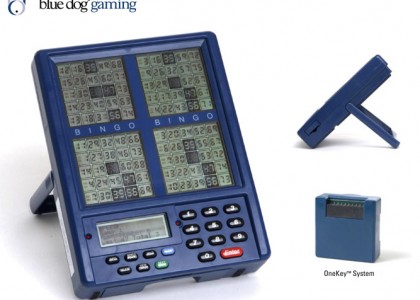 The blue dog Classic Blue™, our black and white handheld unit, comes with the security of our OneKey™ System.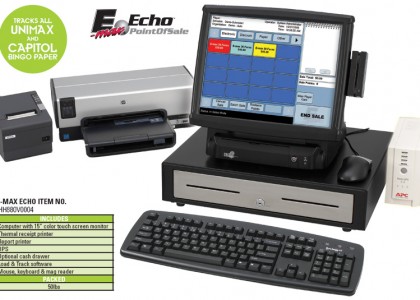 The E-max® Echo™ tracks UniMax® & Capitol® bingo paper.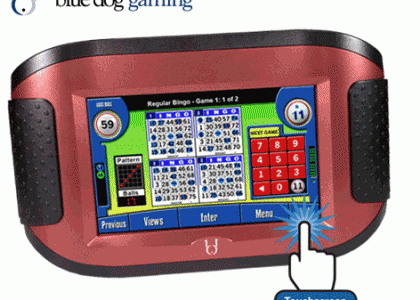 The LD7™ is a revolutionary, highly-innovative mobile gaming device.
VIEW SOME OF OUR PRODUCTS
CONTACT DETAILS
2300 S. Tejon Englewood, CO 80110
800-443-1395
303-727-8777