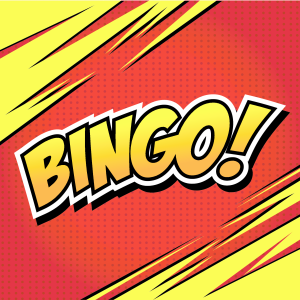 Non profit organizations across the state are challenged daily with how to raise funds for their cause and or mission. We receive inquiries about our programs on a pretty regular basis. Talking about the state of Colorado, each of these non -profit organizations and or associations are able to become licensed to hold Bingo and Raffle gaming for their organization.
Many groups don't seem to want to take on a perceived hassle of having a games manager, separate accounting procedures etc… that come with the licensing. Depending on your organization or group, it's not that hard of a task, especially if you are not running Bingo games on a real regular basis.
We have found there are organizations around the state that are not only licensed, but willing to take on helping out a fellow group or organization with a fundraising effort by providing the Bingo gaming to an event they may be holding. As long as the event is not a specific Bingo only fundraising event, a licensed organization can supply the bingo experience and own personnel to run one at an event.
So what can Bingo do for your organization? We're seeing a trend beginning in the area of groups who are looking to add something new to their fundraising efforts. We're able to school them about just what kind of costs would be associated with getting up and running a game of their own. It may be best to hold one first and see what kind of local response you get to the added program before actually jumping in and obtaining your own.
The main thing is, there are options you can employ to see how it might suit your group. Give us a shout. We'll talk you through the logistics of putting a first time program together.
VIEW SOME OF OUR PRODUCTS
CONTACT DETAILS
2300 S. Tejon Englewood, CO 80110
800-443-1395
303-727-8777