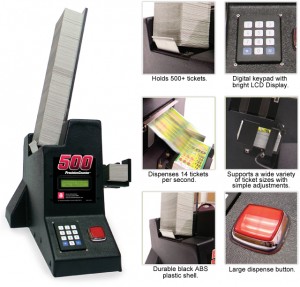 The PrecisionCounter 500 is easy to use and program.
The PrecisionCounter™ 500 is engineered with the same proven reliability and quality you have come to recognize across the entire Arrow line of products.Simply fill the open column with pull tabs, enter the desired batch amount and timing interval, press the large red button, and you're ready to sell.
PrecisionCounter™ 500 Features
Easy-to-use
Accurate counting
Dispenses 14 tickets per second
Save time – sell more!
Supports a wide variety of ticket sizes with simple adjustments.
User friendly!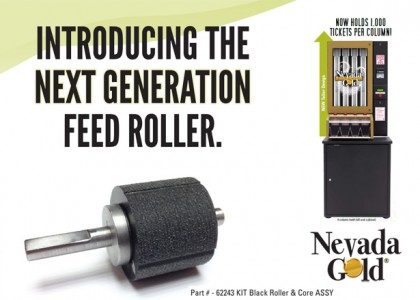 The Next Generation Roller for Nevada Gold® ticket dispensers is an upgrade to the current rollers that have been in the field for decades. The Next Generation Roller significantly enhances the ability of the back feed roller to dispense tickets...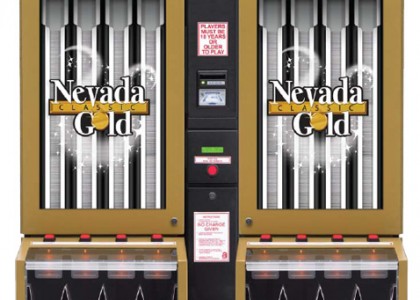 Nevada Gold Bingo Ticket Dispensers are the fastest dispensers in North America, dispensing 7 tickets per second! Now that's fast!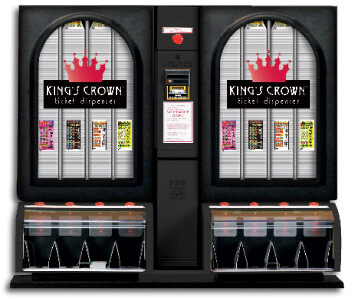 King's Crown ticket dispensers allow you to offer a wide variety of tickets to play all the time.
VIEW SOME OF OUR PRODUCTS
CONTACT DETAILS
2300 S. Tejon Englewood, CO 80110
800-443-1395
303-727-8777