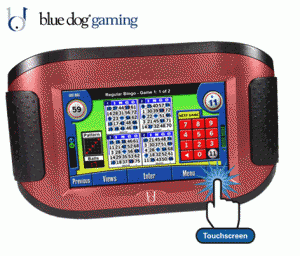 The LD7 Gaming Device is a revolutionary, highly-innovative mobile gaming device.
The LD7 was developed for bingo players and incorporates their preferences in its form factor and game-interface usability.
The LD7 offers ease of play and perfectly complements our suite of excellent and comprehensive products and services providing significant advantages over similar and competing products.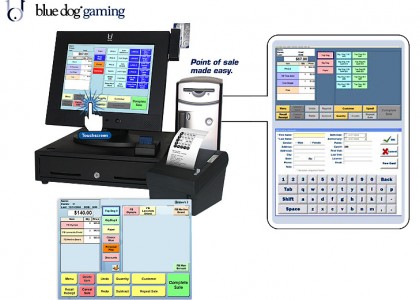 Prestige™ uses advanced touchscreen operation and intuitive management software to put hall operators in charge faster and easier than ever.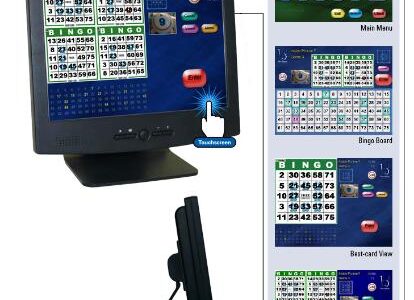 The Top Dog II Gaming Unit has a compact design that saves space on and below the table.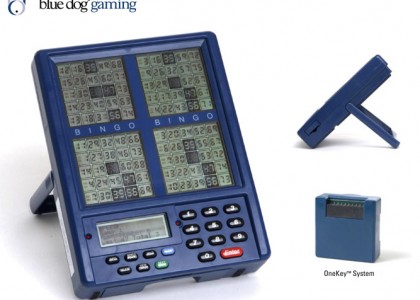 The blue dog Classic Blue™, our black and white handheld unit, comes with the security of our OneKey™ System.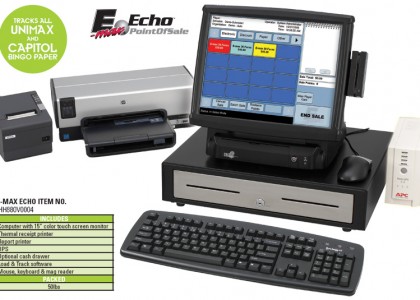 The E-max® Echo™ tracks UniMax® & Capitol® bingo paper.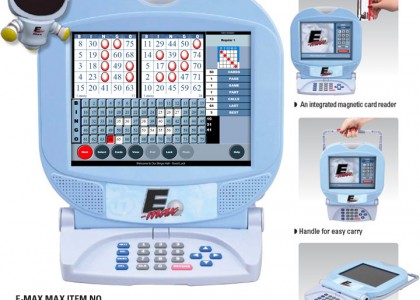 The finest in portable gaming units, the E-max Max offers your players the ability to monitor multiple electronic bingo cards at once while playing their paper cards too!
VIEW SOME OF OUR PRODUCTS
CONTACT DETAILS
2300 S. Tejon Englewood, CO 80110
800-443-1395
303-727-8777