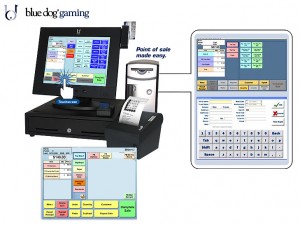 Prestige Professional uses advanced touchscreen operation and intuitive management software to put hall operators in charge faster and easier than ever.
And, just because it's so easy to use, doesn't mean it isn't powerful. Prestige can easily handle the increase in transactions that you're looking for.

Prestige Professional Key Features
Modular system that allows operators to choose their own functionality-simple on/off "switches"
Password protected at every level-enhanced security features
Seamless integration with blue dog products
Hall set-up-easiest to use in the industry
Proven product with eight years of customer satisfaction
Platform
Color touchscreen LCD display
Microsoft® Windows® XP operating system
OneKey™ key loader
Receipt printer
Training
Complete onsite training allows operators to make their own game and package changes when they need them.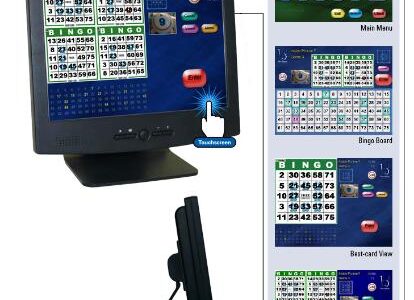 The Top Dog II Gaming Unit has a compact design that saves space on and below the table.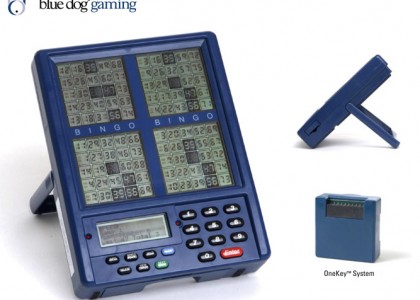 The blue dog Classic Blue™, our black and white handheld unit, comes with the security of our OneKey™ System.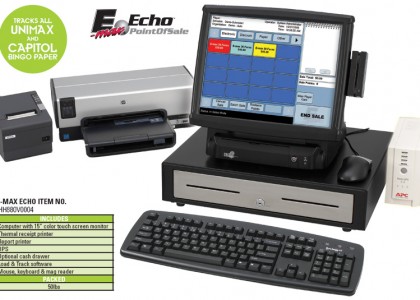 The E-max® Echo™ tracks UniMax® & Capitol® bingo paper.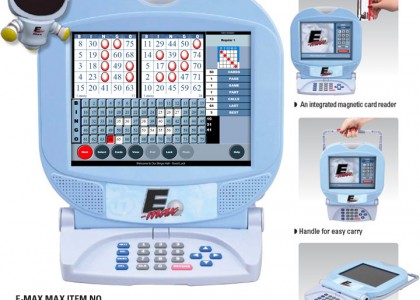 The finest in portable gaming units, the E-max Max offers your players the ability to monitor multiple electronic bingo cards at once while playing their paper cards too!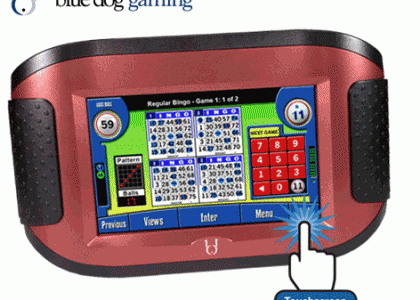 The LD7™ is a revolutionary, highly-innovative mobile gaming device.
VIEW SOME OF OUR PRODUCTS
CONTACT DETAILS
2300 S. Tejon Englewood, CO 80110
800-443-1395
303-727-8777